rules and regulations
We offer daily, weekly, and monthly stays
Surfside RV & Resort wishes to maintain a clean, quiet, and comfortable environment for travelers and/or on extended stays. Please review our rules and guidelines with all family members and guests.
rented rv's cannot be delivered to the park. all rental rv's must be towed or driven into the park by the person renting the rv site. tow vehicles must remain with the rv.
restrooms, laundry, vehicle washing
RESTROOMS ARE LOCKED AT ALL TIMES FOR YOUR SECURITY. Guests will be given a bathroom code upon checking into the park, or one will be left in your after hours envelope. Please lock after using. Please report any problems to the office.
Laundry machines are located in the bathhouse building and it's open 24 hours a day. A change machine is available in the bath house.
Washing RV (by customer): $10 charge
Washing Auto (by customer): $5 charge.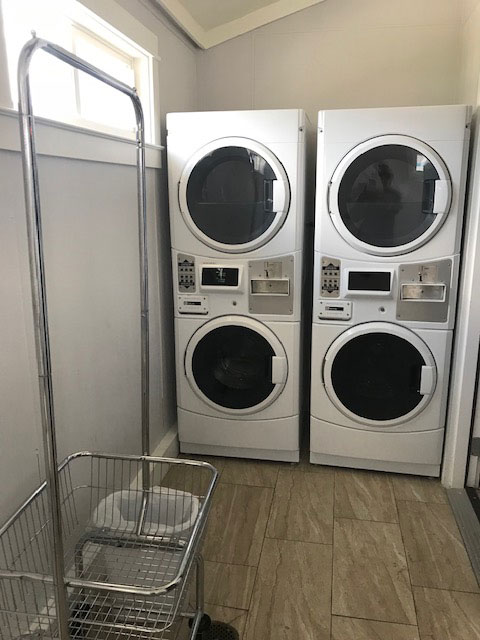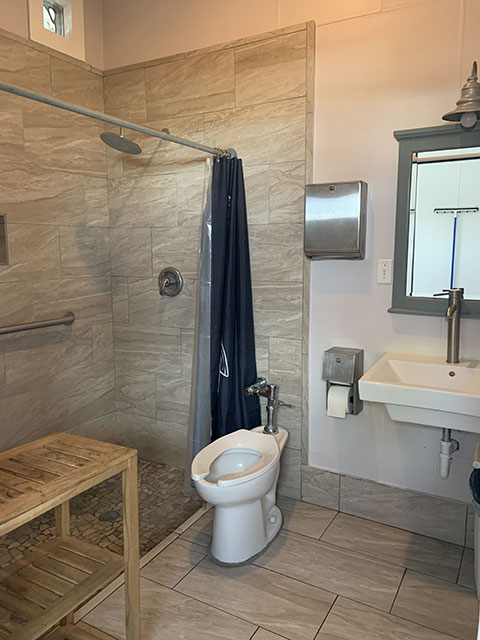 The following guidelines are to ensure a safe and pleasant visit for all:
5 MPH Speed Limit.  This will be be strictly enforced
All facilities provided for the use of registered quests only
Overnight guests must register and pay in advance. All other guests must register at the office and leave park by 10:00 P.M. Guests cannot attain a parking permit if the registered guest already has two permits
Owner reserves the right to limit stay and number of persons per site
Use the showers located at the pool to rinse off beach sand before swimming
Keep restrooms clean and orderly. No laundry or dishwashing.  Personal Hygiene Only
All sewer hookups must have an elbow, or seal
Door mats only. No yard carpets
Keep your campsite litter free, including cigarettes
Public intoxication will not be tolerated
Night owls and early birds: Quiet hours 10:00 PM – 8:00 AM
Children under 10 years old must be accompanied by an adult in restrooms and main building
Bikes, scooters, tricycles, etc., are to be ridden on roadways only. Riding bikes or skateboards on sidewalks or in front of building doors is not allowed.
Campfires in grills only. Extinguish with water after cooking. Dispose of BBQ ash in trash can only! Dumping fish in the dumpster is prohibited
Do not park on grass or block roadways. Vehicles that do not fit within site and all guests must park in spillover parking area
All buildings are smoke free. When smoking outdoors, please dispose of cigarette butts properly
Bikes, scooters, tricycles, etc., are not be be ridden in the park by children 14 and younger after dark
Sidewalk chalk is not allowed on any surfaces at Surfside RV.
MANAGEMENT ASSUMES NO RESPONSIBILITY FOR INJURY, ACCIDENTS OR LOSSES FROM ANY CAUSE.
MANAGEMENT IS NOT RESPONSIBLE FOR LOSS OF PERSONAL PROPERTY OR FOR ACCIDENTS OF ANY NATURE.
Pool Rules
Pool hours are 10am – 10pm
No pets allowed inside pool area
Hot tub hours: 5-10 PM W/FR/SAT/SUN
Must be at least 14 years of age to use hot tub
Non-potty trained toddlers or babies must wear a swim diaper
Absolutely NO SMOKING inside pool area
Must be at least 14 years of age to be in pool area without parent
Keep pool area litter free
No Life Guard on duty
No jumping into pool
No diving into pool
No food in pool area
No glass in pool area
Please do not feed the birds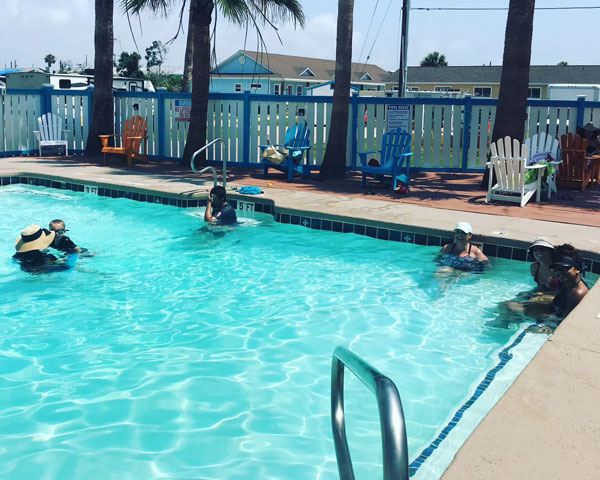 Park Quiet time is 10pm – 8am. No joy riding is allowed in the park!
No parking or driving carts on grass/yards!
Golf carts require a Surfside RV parking pass be displayed. Tape is provided on the orange picnic tables in front of the office door
Only licensed drivers may operate any golf cart or motorized vehicle in park!
No driving through any site not in use. Must stay on roads!
All rented, or personally owned golf carts must have a current year City of Port Aransas license plate
All rented, or personally owned golf carts must be insured to be driven at Surfside RV
Electric golf carts are not allowed
Pet Policy
Well mannered pets are welcome at Surfside RV & Resort. We allow a maximum two pets per site. However, NO PETS are allowed at any time in the buildings. All pets must be kept on a leash at all times and can not be left unattended. Pet owners are required to clean up after their pets. In consideration of others, excessive barking will not be permitted). No aggressive pets – NO EXCEPTION.
Pets are Welcomed when…
They are not left unattended while outside your rig.
ALL Pets must be on Leash – AT ALL TIMES.
They are IMMEDIATELY cleaned up after. They poop – you scoop!
They are not, regardless of size allowed in shower area or pool area.
Please don`t let pets wander, roam, and/or relieve themselves in any RV site yard other than your own.
Any disregard of pet rules is subject to being asked to leave with no refunds.
Due to insurance restrictions, the following dog breeds are not allowed in the park unless prior approval is sought via management:  
Pit Bulls also known as (Staffordshire Terriers, Bull Terriers, American Bull Dog), Bull Mastiff, Doberman, Rottweiler, Chow, Wolf Hybrids, Boxer, Husky, German Shepherd, and Malamute. Aggressive dogs of any breed or size or other aggressive pets are not allowed – NO EXCEPTIONS!!